Current
Wednesday, March 25, 2015, I'll present a mini-workshop on jazz ear training at the BACA open mic. All welcome!
Wednesday April 15, I'll be celebrating the release of my new CD 'after the rest' with a lunchtime concert at MIT, sponsored by Artists Beyond the Desk. Open to the public. 5 minute walk from Kendall T. For more information….
I also am teaching my freshman songwriting seminar this year, serving on the BACA board, writing and recording a song for Haitian Krèyol (part of the MIT-Haiti Initiative), singing with BACA and ATAC, and recording more songs.
Recent
Sunday August 31, 2014 @ 10am at UUMedford Church in Medford Square, Hendrik Gideonse and I led a gospel service. My vocal arrangements were used for many of the songs, and we featured a rock band and several blues singers. We rocked the sanctuary.
April 2, 2014, the ABD concert series at MIT, I was joined by singer Vijay Kumar, bassist Jeff Merriman and songwriter Jennifer Zhang.
Sunday, April 21, 2013, 5 pm. Boston Assoc. Cabaret Artists Spring Festival.
Thurs., April 25, 2013, featured performer at Amazing Things Arts Center.
Music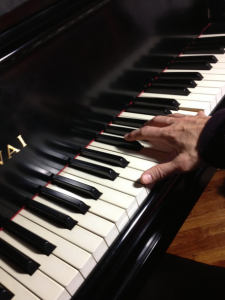 Maybe Today
Better Late Then Never
Stranded for a Weekend in Boston
Fall in Love All the Time
More Fish In the Sea
If Only I was Perfect
Love Jumped
more music on my MySpace page…