We had such a blast at Third Life Studio in February, that we're going to do it again. But we'll feature several brand new songs, and some new guest singers and instrumentalists. Hope you can join us!
Saturday May 14, 2016, 7:30 pm, @Third Life Studio. doors open at 7:15
Singer, pianist, songwriter Molly Ruggles and special guests….
tickets:
$12 in advance (strongly recommended): brownpapertickets.com
$15 at the door.
---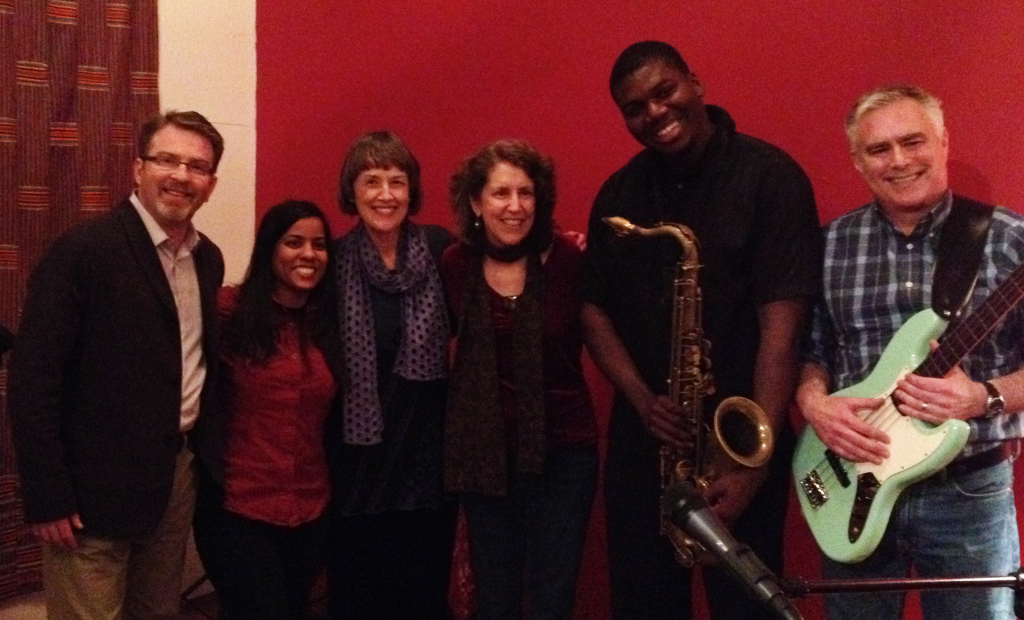 The musicians at the Feb 27 gig.
---
Feb 27 at 7:30 ($12 admission) IS SOLD OUT
But stay tuned, we're planning another performance this spring.
I'll be playing with…
Jonte Samuel, saxophone
Jeff Merriman, bass
Helen De La Rosa, drums
Casey Thomas & Margot Chamberlain, vocals
purchasing tickets in advance is recommended.
---
Recent
Sunday June 7 I gave a concert at Amazing Things Arts Center in Framingham, with more songs from my new CD 'after the rest'. Percussionst Fran Vielma, bassist Marilyn Kerwin, and vocalist Priyanka Satpute joined me on some tunes.
Wednesday April 15, 12 pm I celebrated the release of my new CD 'after the rest' with a lunchtime concert at MIT, sponsored by Artists Beyond the Desk. Also featured was wonderful guest artist Priyanka Satpute, vocalist and vocal percussionist. For more information….
Wednesday, March 25, 2015, I presented a mini-workshop on jazz ear training at the BACA open mic.
Sunday August 31, 2014 @ 10am at UUMedford Church in Medford Square, Hendrik Gideonse and I led a gospel service. My vocal arrangements were used for many of the songs, and we featured a rock band and several blues singers. We rocked the sanctuary.
April 2, 2014, the ABD concert series at MIT, I was joined by singer Vijay Kumar, bassist Jeff Merriman, and songwriter Jennifer Zhang.
Sunday, April 21, 2013, 5 pm. Boston Assoc. Cabaret Artists Spring Festival.
Thurs., April 25, 2013, featured performer at Amazing Things Arts Center.
Music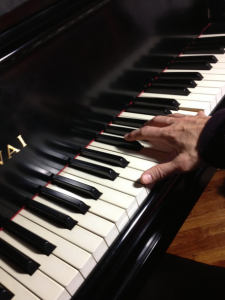 Fall In Love All the Time
More Fish in The Sea
Maybe Today
Better Late Then Never
Stranded for a Weekend in Boston
Love Jumped
some music on my MySpace page…
Drop by and visit when you're on Facebook….